This interview originally appeared in the New York City Transit's Systemwide Accessibility September Newsletter, and can be found here.   ACTA Corner The Advisory Committee for Transit Accessibility (ACTA) is a committee composed of advocates from the disability community that work with SWA on accessibility issues. The "ACTA Corner" is a space for the committee to update the community and introduce members. This month we feature Christine Serdjenian Yearwood. SWA: Can you tell me about how you became involved in transit advocacy? CY: In 2014, I had my first child, and it was then that the city changed for me. I realized...
---
Railroad Collaborates with On-Line Family Resource 'Mommy Poppins' on Customer-Friendly Initiative   MTA Metro-North Railroad today announced that nursing on-the-go moms who travel through Grand Central Terminal – one of the busiest transportation hubs in the United States – now have their own cloistered space to breastfeed or pump, a private room located at Track 36 near Starbucks.       Metro-North is working with Mommy Poppins, an online resource that offers curated activities and information for families. MommyPoppins.com, a platform designed to help parents discover enriching events and formative experiences for the whole family, now includes Grand Central Terminal's lactation...
---
This blog post was written for Transit Center and first appeared on their website.   This guest post was written by Christine Serdjenian Yearwood, founder and CEO of the NYC-based advocacy group UP-STAND. UP-STAND is a movement to improve accessibility and make life easier for pregnant women and families by building a more inclusive culture that translates to stronger communities. The comments on blogs and social media posts related to parenting and transit are pretty shocking. "Find a dude with a car!" the tame ones read, or "You chose to have kids, your problem!"  What's truly alarming, however, is that these comments...
---
Read the original story on Medium here. By Elena Cox One morning in 2014, Rita Kakati Shah was pregnant with her second child, trying to navigate the stairs to get the downtown 1 train with her 18-month-old son on West 79th Street. She was traveling alone, bumping his stroller one step at a time like a dolly to get to the platform, when a stranger darted past her to catch the subway. He hit the stroller and knocked it out of her hands, causing her son to tumble down the stairs. Luckily, he was strapped into his seat, so he...
---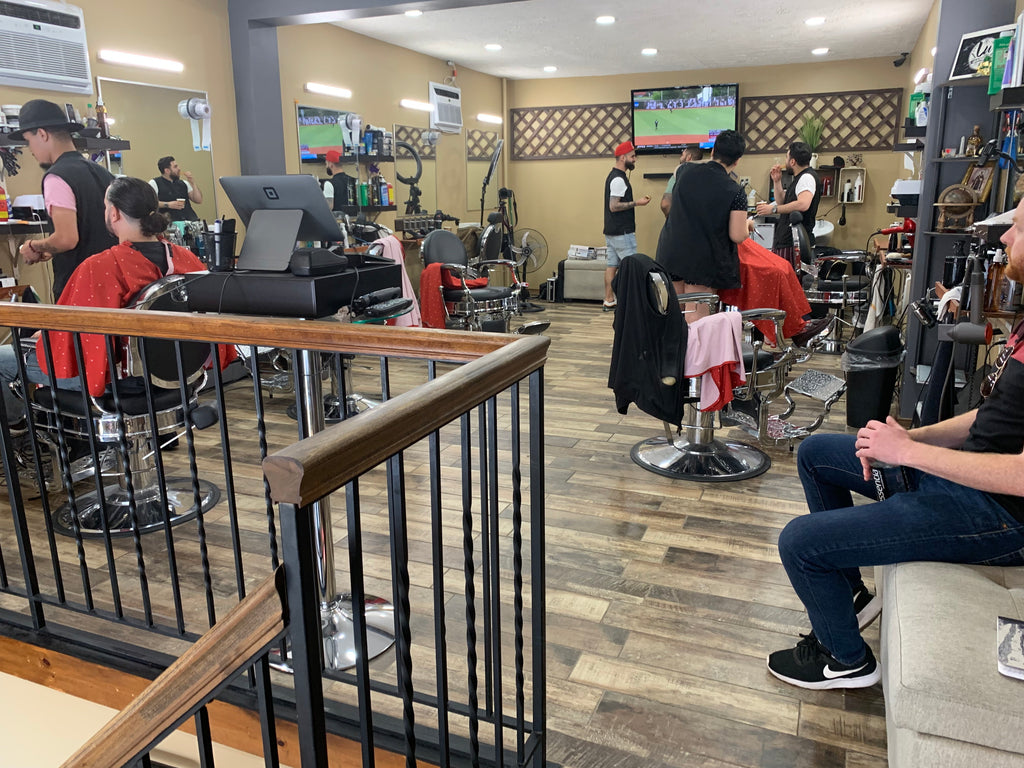 Business Spotlight: Well Kept Barbershop Address: 30-11 32nd St, Astoria, NY 11102 Open Since: September 2018   I was told to visit Well Kept Barbershop. One of my friends and babysitters raved about the place. After a variety of bad experiences getting her son cuts at both adult and children's salons, she had finally found a location that would cut his hair willingly, patiently, and without stress. When I walked into the shop, the first thing I thought was that it was somewhere I would bring my own son to get a haircut. "We don't have loud music. We don't...