By Stephanie CatrosI was thrilled to be asked by my good friend Christine to write a post in honor of limb difference awareness month. My husband and I are the parents of an amazing little four-year-old boy, Milo. Not only does he love to ride his scooter in the park, learn about dinosaurs, build robots and play with Legos, he was also born without most of his right foot. He is referred to as a congenital amputee. He has been wearing a prostheses of some sort since he was seven months old. Since August 2018 he has been using a...
---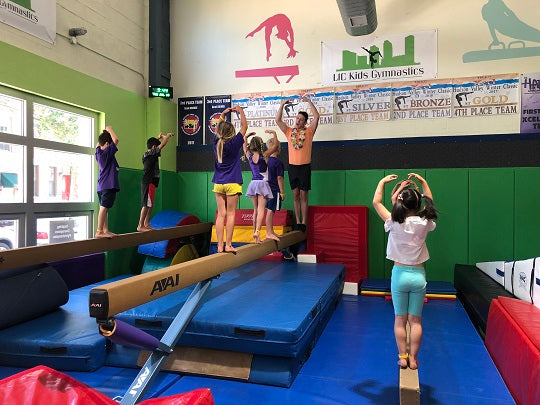 We had the chance to interview Morgan Lennon and Natalie Fuertes of LIC Kids Gymnastics this month, and trust us, you'll want to read this and take notes!
---
By Samantha Maldonado01/30/2019 05:00 AM EDT A young mother died Monday night after falling down a subway-station staircase with her one-year-old daughter, a tragedy that advocates say highlights a rarely-discussed issue: the subway system's inaccessibility to caregivers toting babies, and their accoutrements. Malaysia Goodson, 22, died after falling down stairs at the Seventh Avenue subway station, located at 53rd Street. She was reportedly seen entering the station with her child in a stroller. Like roughly three-quarters of subway stations in New York City, the Seventh Avenue station has no elevator. "It's really sad because it was avoidable," said Christine Serdjenian...
---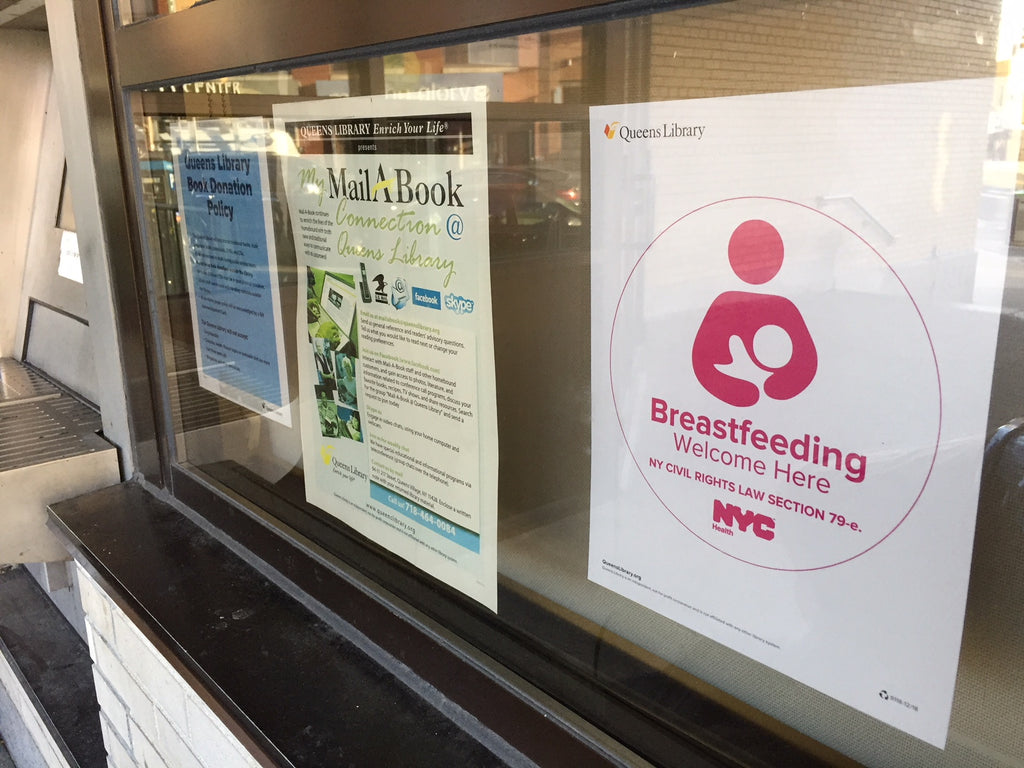 In the summer of 2017, UP-STAND ran a breastfeeding-friendly neighborhood campaign in which we surveyed our Western Queens community. "Where would you like to see twenty of our Breastfeeding Welcome Here signs displayed?", we asked.Our poll revealed that Queens Library was one of the top 5 locations where UP-STANDers wanted to see "Breastfeeding Welcome Here" signs displayed. In direct response to this information, each of the Queens Library locations has posted breastfeeding friendly signage created by the NYC Department of Health. We want to thank the Queens Public Library for their responsiveness and excellent customer service. Read the full statement from QPL Community Health Coordinator Tamara...
---
By Dominique Browning Jan 7, 2019 As a mom living in Washington Heights, I care passionately about clean air for New Yorkers, old and young. I'm constantly reporting buildings that violate clean air laws by spewing out black smoke all over the neighborhood. But buildings are far from the only source of damaging air pollution. Just look to the roads and the rails: Transportation makes up nearly a third of New York City's greenhouse gas emissions. Cars and traffic, fueled by diesel and gasoline, are largely to blame. The city's congestion has big consequences for our little ones, whose still-developing lungs are more...